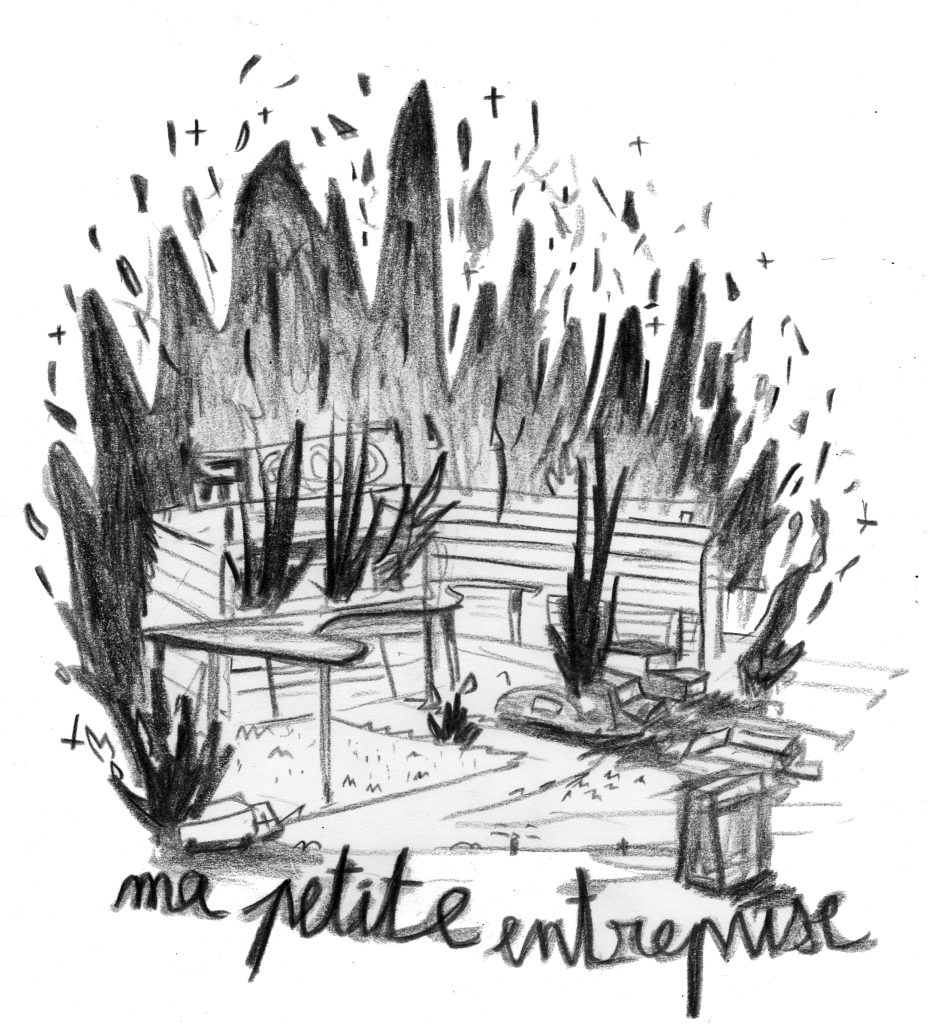 Payments can be done through paypal, bank transfer, swish or cash.
Swaps are welcome! For more info contact info@codafanzine.net
Nuado, Dona Ferentes, Systimok - Crinal Sessions [boxset, tape+zine+minicd]
forest noise
£9
N. - Senza Prospettiva [mini cdr + poster, COdA]
death industrial, austere electronics
£5
N. & DJ Balli - Spiritella [cdr + poster]
house concerts of weird music
£5
Female Edition - [tape, troglosound]
analogic crystallic tape music
£6
Vädersolsgruppen - [tape, early music]
fri musik rocknroll
£6
Ebola / Dysmorphic - [tape, ratto/heresia]
noisecore and grindcore minced
£3
Contropotere - è arrivato ah pook [cd+dvd, heresia]
italian anarcho punk classic album and movie
£12
Maurizio Bianchi, Andrea Marutti, Lost Shelter - Le triomphe dans l'endroit de la duperie
CD + 60 page catalogue
£8
Randaragnar - MadreSelva [mini cdr, hyperborean fire]
supreme appennine art, for hikes in solitude
3£
Randaragnar - L'imperatrice del Nachtberg [cdr, hyperborean fire]
medieval! neoclassical! Industrial!
£3
Randaragnar - Fufluns Dell'Alto Reno [cdr, Hyperborean Fire]
harsh noise wall from the appenninic wood
£3
Urna - Lares [cdr, BeTon RAW]
ritual ambient from industrial necropolis
£5
imok - Porte e Cardini [mini cd, COdA]
mixed sounds of Friulian doors and hinges
£3
Alex De Zan - Man [print]
harsh noise collage print
£0,5
Poisonous Cunt - logo [patch, printed by the band]
vagina dentata splatter feminist hardcore punk
£1
Systemet - Sarvatjåkkå [postcard]
...a mountain from Sarek, to send to someone
£1
Katt Hernandez + Format - Pzombie [tape, COdA]
maverick violin on one side, guitar, drum smash on the other
£6
Pelli Sandadi - Wedding of Srividya and Tarun [cdr, COdA]
traditional music from Andra Pradesh, India
£3,5
Dona Ferentes - Ungarno della Montagna a Forma di Stella [minicd, COdA]
appenninic minimalism, necrotic melancholy
£3
Belur Math - [minicd, COdA]
Chanted prayers, Kolkata, West Bengal
£3
Hedtjärn, Hernandez, Format - Cannibal Twin [tape, COdA]
better than the dentist, not as good as sex
£6
Neu Drone - World Under Drone [minicd, COdA]
a pulse of harsh sweden
£3
Numero 26 - Scaglie di Rumore [short novel]
raw black metal, mountains and war
£1,5
Firkvlt - Inverno 1 [minicd, Hyperborean Fire]
raw black metal, mountains and war
£3
Systemet - calvario degli alpini [minicd, Hyperborean Fire]
nekroambient recorded on Mount Ortigara 2100m
£3
Katekumena - [fanzine]
weird collages... the weirdest
£3
After the End of The Worlds - [graphic novel, wormgod]
Mattias Elftorp and Susanne Johansonn
£8
Charge - [punk fanzine, heresia]
interviews, articles and lotsafunn
£3
Ben Speth - destroy [novel, COdA]
making language strange again
£5
Discorporea - patch, printed by the band
attack-käng from Stockholm
£1
Cheap Imitation - no more weekend [tape, OMA333]
pppop but hot
£5
False Moniker - the viritily of flmaes [tape]
belgian industrial ambient
£5
Hymenopus Coronatus - Skrøner [cdr, self released]
harsh noise, misoneism and self-reference
£3
Violent Restitution / G.O.D. - [split 7", tacocalypse]
mincecore and gore grind fans of Warsore, Mesrine
3£
Rien! - [comic + tape, lonktaar]
an audiographic novel about an alien in space
£5
Systemet - När Vintern Kommer Till Sverige [cdr, COdA]
nekroambient obliovion from north sweden
£3
Christian Löfwall - Snuff Bunnies [A5 'zine]
chopped dicks and fluffy gore
£3
Melting Mind - Oblivion [tape]
mind melting melted tape music
£5
Michele Mazzani - Berner Oberland [postcard]
...a mountain and a poem, to send to someone
£1
Cannibe / Ebola - We'll Just Have to Acclimatize Ourselves to the Post Cannibal Era [split 3" cd]
A masterpiece in noisecore: Cannibe's gory guitars and swiny vocals will grind your guts out,while Ebola's harsh haikus of protest noise with extremely well curated lyrics are a cold soup of noise
£3
Systemet - Trauma Lever [3" cd]
Society... maybe she wants an anaesthetic?
£2
Dahaka - Early Modern Infrared [cdr]
super ambient non-listening music
£6
Giovani Della Mancha - Anfibio En Transformación ['zine]
mexican poems for shifting souls and travrs
£3